Whether you are an outstanding scorer, a precision passer or dangle with the best of them, your hockey stick is crucial to your success. You need one that is the right size, the right weight and even offers the right curve.
Hockey players need to choose a stick that fits their particular playstyle, as the wrong stick can certainly hurt your performance at the rink. Also sticks experience a lot of wear and tear and your old stick simply might not perform like it used to.
If you are in the market for a new stick, it can be a little overwhelming. There are hundreds of different options, from dozens of companies globally. Thankfully, there are some brands that have sticks that regularly rise to the top of the pack and make great options for all players.
Read on to learn a little more about some of the best hockey stick brands on the market today.
1. Warrior
Warrior crafts some of the finest sticks on the market. They have several options for all different levels of players but are especially great for elite players. They are well-built sticks that are very durable, offering you great control and a smooth transfer of energy.
They provide outstanding puck feel, and great stability throughout the stick, without being too stiff. All in all, their sticks are designed very well and options like the Alpha DX Gold come with many impressive features to help you on the ice.
Don't worry, as many Warrior sticks are also relatively affordable and don't cost an arm and a leg for what they offer, such as the Covert QRE 20 Pro Grip. They have a long history of making quality hockey sticks, and they live up to their reputation.
2. Bauer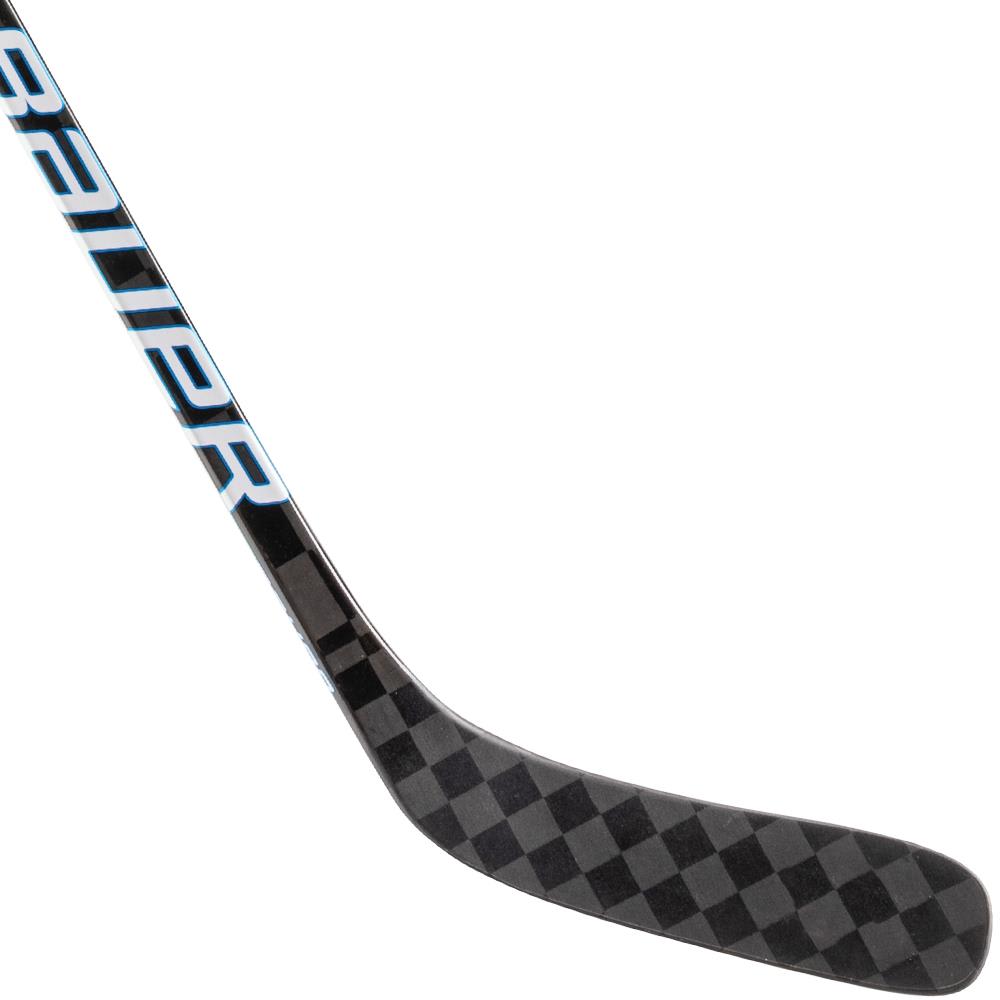 Bauer is without a doubt one of the biggest names in the hockey gear world. They make great skates, safety gear, and yes, sticks. One of the best things about Bauer sticks is just how versatile they are.
No matter your role on the team, a Bauer stick can offer you various features to help you out. Their stick design helps you shoot effortlessly, the shape is great for improved grip, and the blade has a fast release and provides superb puck control.
Many of their sticks are also incredibly light, which can be great for those overtime periods where your arms are dead tired from a game full of passing, shooting and deking. For example, the Nexus Geo weighs in at only 390 grams, which is well under a pound.
3. CCM
CCM is a Canadian sporting goods brand that was founded way back in 1899. Their sticks offer great power in your shots, and can also aid in a very quick release. They have many different stick choices, and are known for bringing quality products to the market that players can trust.
They have several different flex options for their many sticks, even allowing you to choose the pattern in some cases. This helps you be able to create your perfect stick that is just right for the way you play.
Whether you want to go affordable with the Super Tacks Team Grip, or go a little more high-performance with the Super Tacks AS3 Pro, you have many good options. All of their sticks are solidly-built, using fine materials to ensure they are strong, without weighing you down.
4. Sher-Wood
While Sher-Wood is often best remembered by hockey players for their wooden sticks, they make some of the best composites on the market today, as well. Their sticks include a lot of high-performance features, without the high cost. A good example of this is the Rekker M+.
Sher-Wood sticks are well-balanced, offer up a very strong structure and will last you years if treated correctly. They are also great for players who make precise passes and shots and favor speed over power.
Of course, they still make some of the best wooden sticks on the market for all ages. If you still enjoy the feel of the puck on a wooden stick, like many players do, definitely check it out.
5. STX
While it is a little less-well-known than the other brands, STX still makes some incredibly high quality sticks. They have options for recreational skaters, intermediate players and those who are elite. This ensures that no one is left out and everyone can find a stick that fits their needs.
Their sticks are lightweight, and ergonomically designed to help increase your puck control and over stability during the game. Many of their sticks also have great features like resin injection for better durability, a strong flex profile, and incredible grip.
They rival sticks from some of the biggest manufacturers on the planet, and their sticks are used by all different age groups. If you are looking for a budget-friendly underrated stick full of unique and helpful features, consider an STX.
Any of these aforementioned brands would be a great option to get a stick from. Also, it doesn't hurt to try out a couple from different brands to see which best fits your needs and play style. Over time, you will learn what you prefer and will be able to find the perfect stick.
About Kale